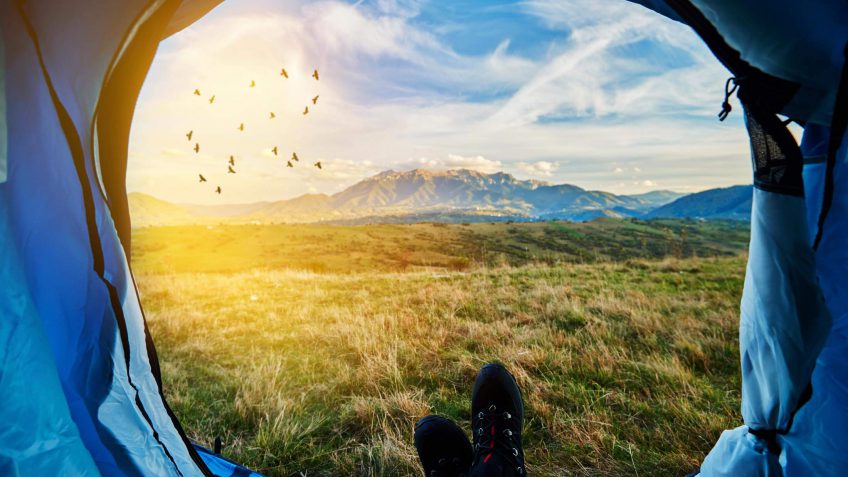 Camping Glacier National Park will give you a lifetime experience. Glacier National Park stands out due to its unique features, which makes it a great destination for bonding with friends and family. One of this is its 1.4 million acres of an incredible wilderness. This place- too has rugged rocky Montana Mountains with 13 campgrounds on them. Here, there is a wonderful wildlife variety, 200 lakes and streams, and over 50 glaciers. The excitement derived from this place is more than anyone can fathom.
The tips below will help in making your camping vacation memorable and safe.
The first thing to do should be ensuring that you have permits and the necessary information taken care of in good time. Here, some camping areas are reserved for people who come first. Other campsites too require permits and fees. However, some are free. Make sure that you only camp in the designated areas.
Do not approach or feed wild animals under any circumstances. This will keep you away from danger.
Avoid leaving out foods or food scraps. Doing this could attract bears and mountain beasts since they are curious in nature. Once there, secure foods once you are done with meals, and clean up utensils, clothing, and personal toiletries.
Gathering firewood from roads or the woods close to the campgrounds is prohibited. There are some areas that campers can purchase or collect firewood in the parks. Campfires only ought to be built in the provided fire grates.
You can carry along your pet, but you should be responsible. Pets are not allowed in the park's walking trails, on the shores of the lake, or in the backcountries. There is a pet kennel in the park, and you can leave your pet on your vehicle when going to the areas where pets are disallowed. Any pet waste should be disposed on the available garbage cans.
For safety purposes, you should only pitch your camping tents on designated areas.
It is important to plan for waste products and trash. The park requires everyone to keep it clean.
If you love sports fishing and bike riding, glacier national park is the place to camp. Since there are rules on the same, be sure that you observe them before starting out your day.
Be ready for the weather. On higher altitudes, temperatures get down, close to freezing especially at night.
Finally, ensure that you have the necessary maps and the exact information of the designated campground. Carry along the appropriate camping gears, foodstuff, and insect repellants. To know more, check out https://www.undercanvas.com
To get additional info, visit – https://www.huffingtonpost.com/entry/5-areas-to-explore-that-w_b_10267210.html